Photo 1/2
Removal of the pink granite sarcophagus of Prince Duaenra from the well of the mastaba. Source: Schiaparelli's caption in the volume written for the King: "Extraction of the granite sarcophagus from the well at the bottom of which it was found". Schiaparelli excavations.
Glass plate negative/silver bromide
CC0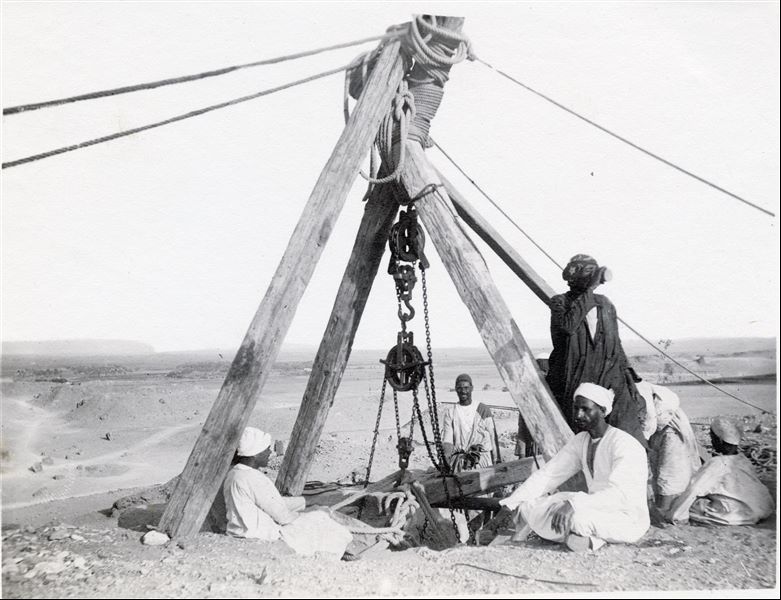 Photo 2/2
Photograph taken during the removal of the pink granite sarcophagus from the tomb of Prince Duaenra, son of Pharaoh Khufu, in the western Necropolis at Giza, conducted by the Italian Archaeological Mission. Schiaparelli excavations.